NOW UNTIL 11/10/21: GET UNBELIEVABLE PRICING ON A NEUBIE & HRV SYSTEM
Create the Tech Suite of your Patients' Dreams with an Exclusive Offer to Bundle the NEUBIE and HRV system at an Incredible Discount!
Diagnose your patient's fight or flight stress response with a quick and easy test from NeuPTtech's HRV system. Then, use the NEUBIE as an instrumental part of their Plan of Care to help them recover faster and get back to full functionality.
PLEASE NOTE: BUNDLE MUST BE PURCHASED BEFORE NOVEMBER 10, 2021
Benefits of the NEUBIE/HRV Bundle:
Pay lowest pricing ever for both devices when bundled
With the NEUBIE, you can rent or purchase device outright
Get full onboarding and training for each system
Implement two cash-pay optimal health services for your clinic
Receive unparalleled customer service, education and support
THIS PROMOTION IS ONLY AVAILABLE UNTIL NOVEMBER 10, 2021
REQUEST DETAILS ON THIS EXCLUSIVE, INSIDER PRICING!
Trust the Physical Therapy Technology Experts at NeuPTtech:
THE NEUPTTECH DIFFERENCE
Expect best in class support! Our clients trust our training and knowledge when it comes to deploying new technology in their private practices. We'll help you every step of the way as you get started and continue to support you down the road.
PROVEN PHYSICAL THERAPY TECHNOLOGY
After just 5 minutes, a NeuPT HRV report can show your patients their results and help them on their path to complete wellness. This data will inform their NEUBIE training programs with fewer risks of injuries and better recovery times.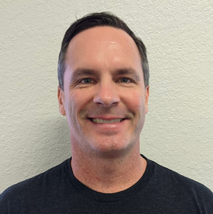 Jason Waz, Founder and Owner, NeuPTtech
"In my 25 years as a PT, I've never come across a device, technique or treatment approach that has had as profound an effect on my patients and practice as the NEUBIE. When paired with an HRV assessment upfront, your clinic can stand out from the competition and deliver the best care possible to your patients!"