Achieve Optimal Health for Patients with a NeuPT HRV Assessment System
Deliver a Better Plan of Care for Your Patients in Just 5 Minutes!
Heart Rate Variability (HRV) tests give you an assessment of a patient's biological age & stress response. If your patient is stuck in a perpetual fight or flight mode, you'll be able to diagnose it with a quick and easy test from NeuPTtech's HRV system. From there, build a Plan of Care and measure progress, creating a verifiable path to a healthier nervous system for your patients.
Benefits of NeuPT HRV's Physical Therapy Technology:
Help patients understand their stress response
Identify overuse injuries before they occur
Differentiate your services from the competition
Provide verifiable results your patients can see
Receive best-in-class onboarding, training and support
Implement a cash-pay optimal health assessment service for your clinic in less than a week!
REQUEST NEUPTTECH'S EXCLUSIVE, INSIDER PRICING!
Why Choose HRV Technology from NeuPTtech:
THE NEUPTTECH DIFFERENCE
Expect best in class support! Our clients trust our training and knowledge when it comes to deploying new technology in their private practices. We'll help you every step of the way as you get started and continue to support you down the road.
RESULTS YOUR PATIENTS CAN SEE
After just 5 minutes, a NeuPT HRV report can show your patients their results and help them on their path to complete wellness. As a clinician, this data will inform their training programs with fewer risks of injuries and better recovery times.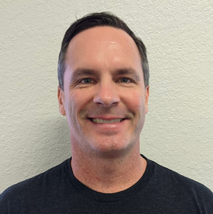 Jason Waz, Founder and Owner, NeuPTtech
Heart-rate variability for physical therapy patients in non-invasive and only takes a few minutes. Our comprehensive training and onboarding will make it easy for your staff to adopt, and our amazing customer service makes it easy for you to integrate this new technology into your practice seamlessly.