Improve Natural Recovery Capabilities with Pulsed Electro-Magnetic Field (PEMF) Therapy
A Non-Invasive Way to Increase Patients' Optimal Health
PEMF Therapy uses soothing pulsed electromagnetic fields to apply stimulation to the body that exercises your cells which addresses any underlying cellular dysfunction and ultimately improves your body's natural recovery capabilities.
Benefits of this Recovery Technology to Your Physical Therapy Services:
Assist patients with muscle fatigue after exercise

Improve the patient's overall rest and relaxation state

Allow patients to experience energy more naturally

Provide a non-invasive way to optimize wellness

Add another powerful optimal health service to your practice
REQUEST INFORMATION AND EXCLUSIVE, INSIDER PRICING!
Why Choose PEMF Technology from NeuPTtech:
THE NEUPTTECH DIFFERENCE
Expect best in class support! Our clients trust our training and knowledge when it comes to deploying new technology in their private practices. We'll help you every step of the way as you get started and continue to support you down the road.
RECOVERY FOR PATIENTS & YOUR BUSINESS
PEMF has been used for wellness since the 19th century. While scientific studies show the incredible benefits and applications of PEMF on Physical Therapy patients, NeuPTtech is happy to explain the positive effect it can have on your business as well!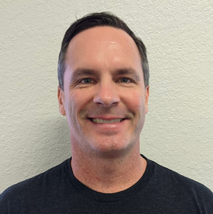 Jason Waz, Founder and Owner, NeuPTtech
PEMF for physical therapy is a very popular, cash-pay service that is non-invasive and only takes a few minutes. We give you the training necessary to put it straight to work in your practice so your patients can start experiencing the 'recharge effect' on their energy, which will quickly turn into the 'referral effect' on your business."